We all love our fur babies. Now that the holiday season is upon us, we at the Shore Prime Properties Group of VRI Homes are thinking of all the cats and dogs that do not have a loving family or a warm bed.
That is why this year, we are collecting items for the local Monmouth County SPCA. Our goal is to help those cats and pups have some more comfort while they wait for their forever family to find them. Laundry and office supplies will also support this great organization. Here is a copy of the SPCA Wish List: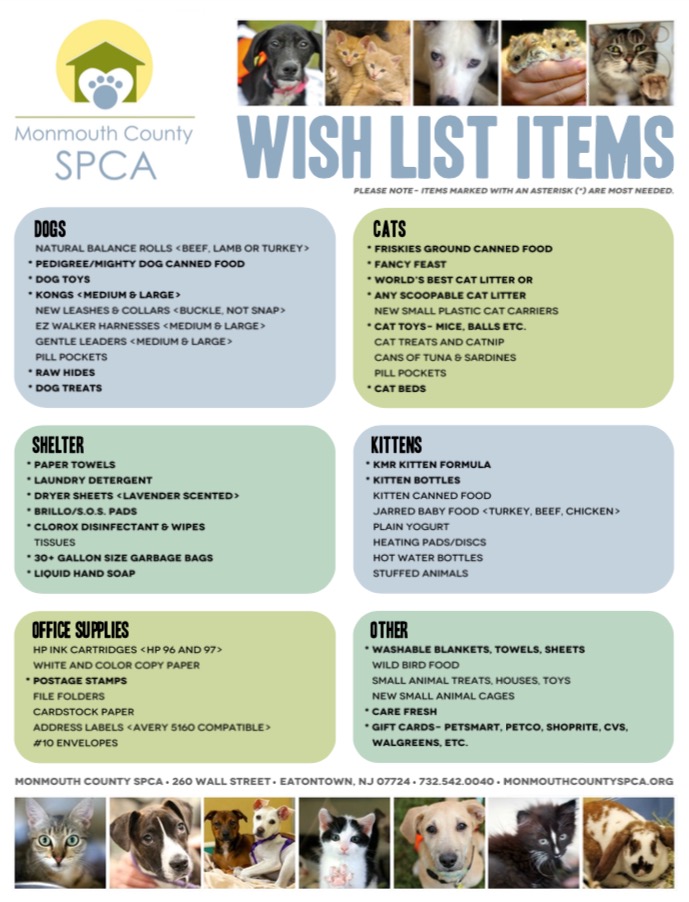 When you have purchased the item you would like to donate, please bring it to our office. We are located at 45 W. River Road, Rumson, NJ 07760 on the second floor. We are in a brick building right across the street from Brennan's. Thank you in advance for your generosity and Happy Holidays!